Aujourd'hui, Interview de Myna, 37 ans, Photographe « FINE ART ».
« Petite Confession d'un petit cœur sombre.
Bonjour à tous,
Je me présente à vous du haut de mes 37 ans pour vous faire un petit résumé de qui je suis et ce que je fais.
Je m'appelle Myna, Atheist. Mélancolique dans l'âme, je vis en banlieue parisienne.
Fan de musique rock Métal.
Ma première passion est bien sûr la musique! Je joue de la guitare électrique depuis que j'ai 16 ans. Rock, Hard, Métal cette musique est mienne.
Ma deuxième passion est la photographie, plus précisément le « Fine Art ».
La première fois que j'ai vu un montage photo, c'était une photographie d'une femme aux vêtements déchirés avec des cheveux très longs et blonds flottant dans l'air. Elle avait de grandes ailes noires. Son visage d'ange illuminait l'atmosphère si sombre et triste de cette création. Elle était magnifique! J'étais sous le charme!
C'est de là que tout a commencé.
Je fais du Digital Dark Art depuis maintenant 7 ans.
Souvent le modèle dans mes photos, je crée aussi pour les gens selon les demandes et commandes.
Je fais également des collaborations avec d'autres artistes.
Chaque création est unique, quelques-unes en séries de 3 photos.
Mais.. je procède différemment des autres artistes. Ici pas de Photoshop, pas de photos prises avec un appareil photo.
Connaissez-vous le Mobile Art? Le principe est simple, toutes mes photos sont prises par moi-même avec mon téléphone portable.
Phase 1:
Je me prends en photo.
Mais comment fait-elle? J'utilise le retardateur!
Phase 2:
La création.
Je n'ai pas d'idée de base, je fonctionne au feeling pour chaque photo.
Toutes mes créations sont créées avec ma tablette tactile.
J'y ai installé plusieurs applications pour le montage.
Phase 3:
Le final.
Mêler mes deux passions qui sont la musique et la photo.
Pour chaque création il y a un texte, les paroles de chansons de groupes que j'écoute!
Créer une émotion visuelle et auditive en même temps.
Voilà ce que je fais et une partie de qui je suis.
Venez à ma rencontre! Je suis sur Instagram @sady.ness
Un grand merci à BC Label, tout particulièrement à Céline et Olivier qui m'ont laissé la chance de pouvoir montrer mon travail. »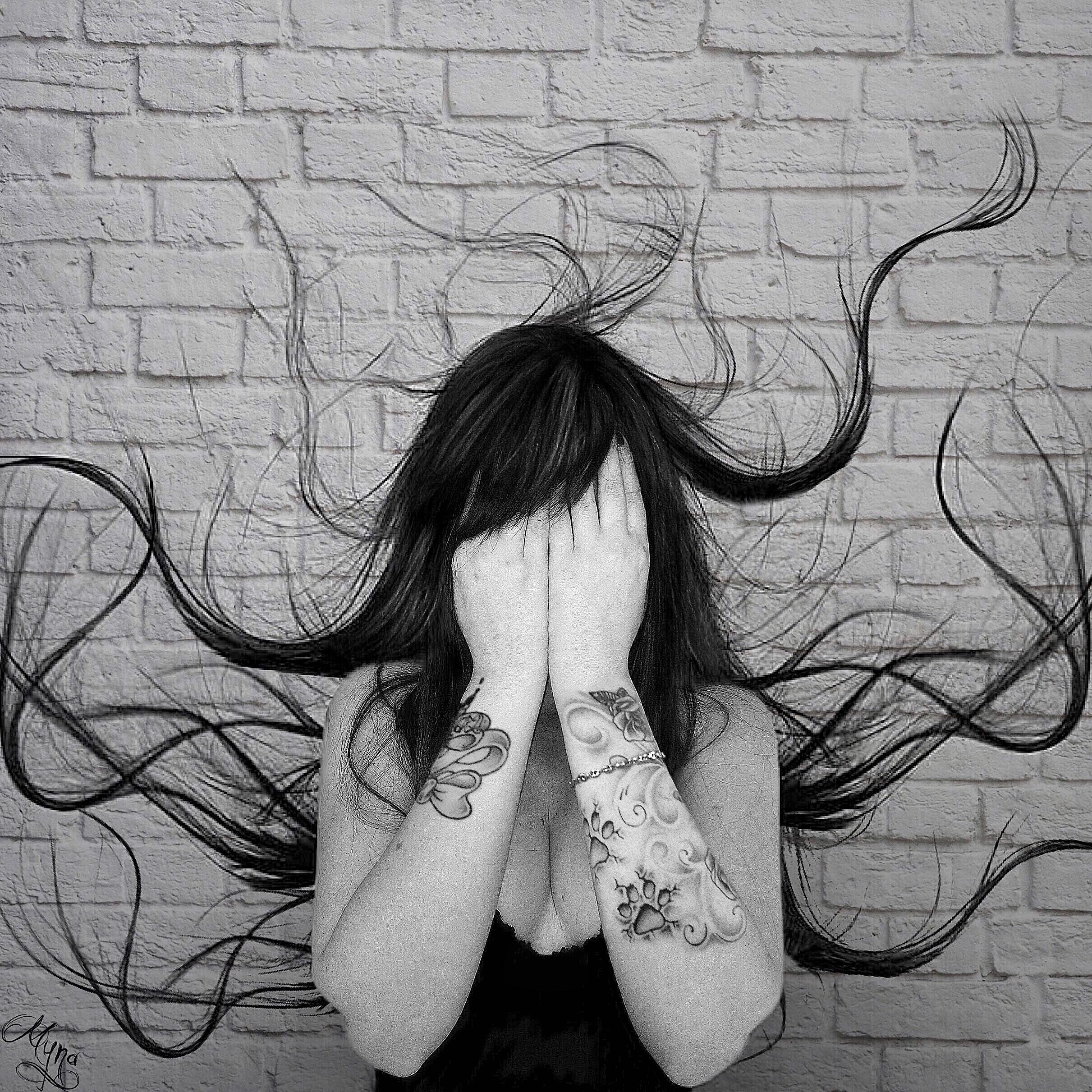 ┈┈┈┈┈┈┈┈┈┈┈┈┈┈┈┈┈┈┈┈
You move – like I want to
To see – like your eyes do
We are…downstairs
Where no one can see
New life – break away
Tonight…🎶
[ Deftones: « Digital Bath » ]
┈┈┈┈┈┈┈┈┈┈┈┈┈┈┈┈┈┈┈┈
┈┈┈┈┈┈┈┈┈┈┈┈┈┈┈┈┈┈┈┈
Lithium, don't want to lock me up inside
Lithium, don't want to forget how it feels without
Lithium, I want to stay in love with my sorrow
Oh, but, God, I want to let it go…🎶
[ Evanescence: « Lithium » ]
┈┈┈┈┈┈┈┈┈┈┈┈┈┈┈┈┈┈┈┈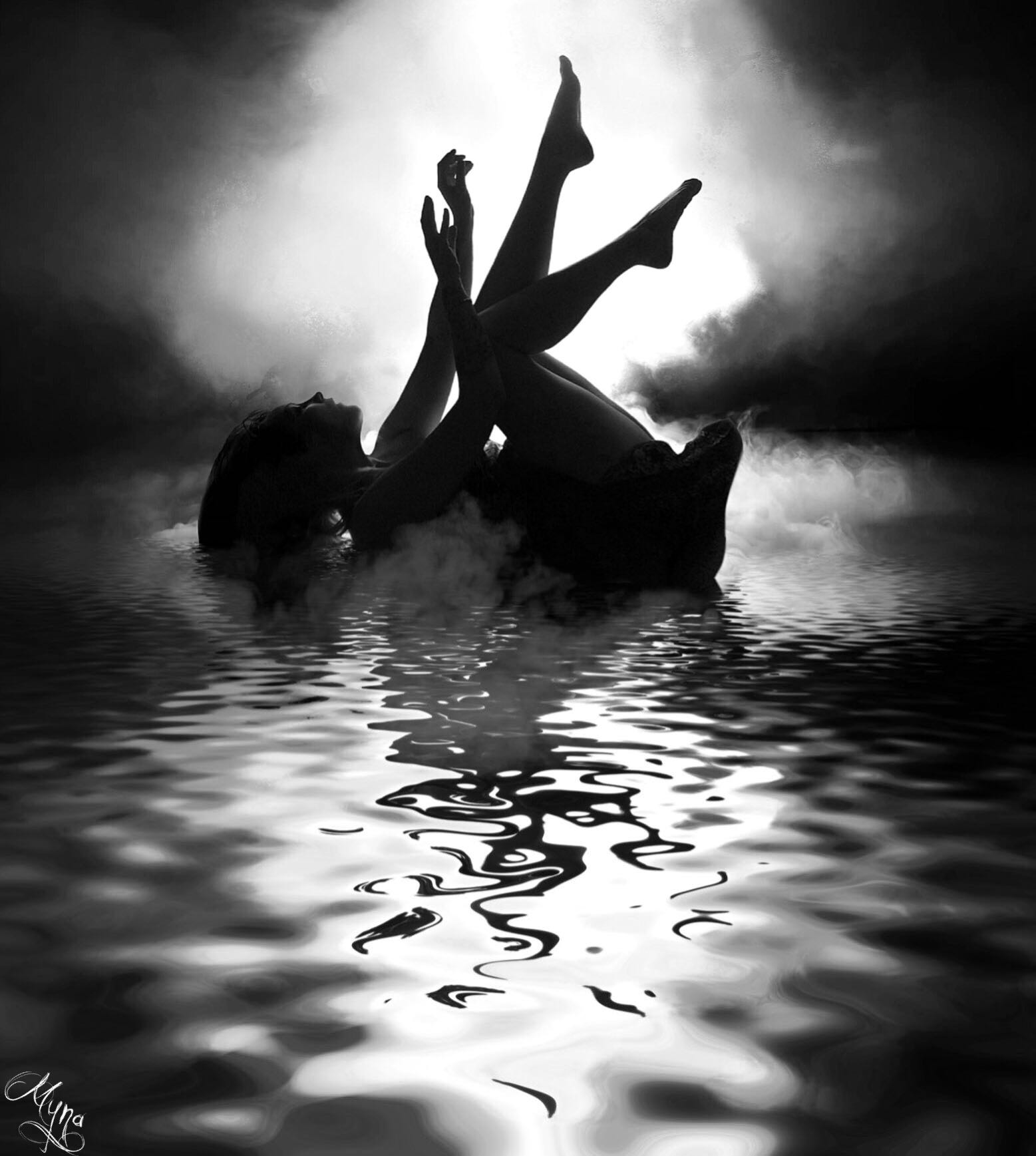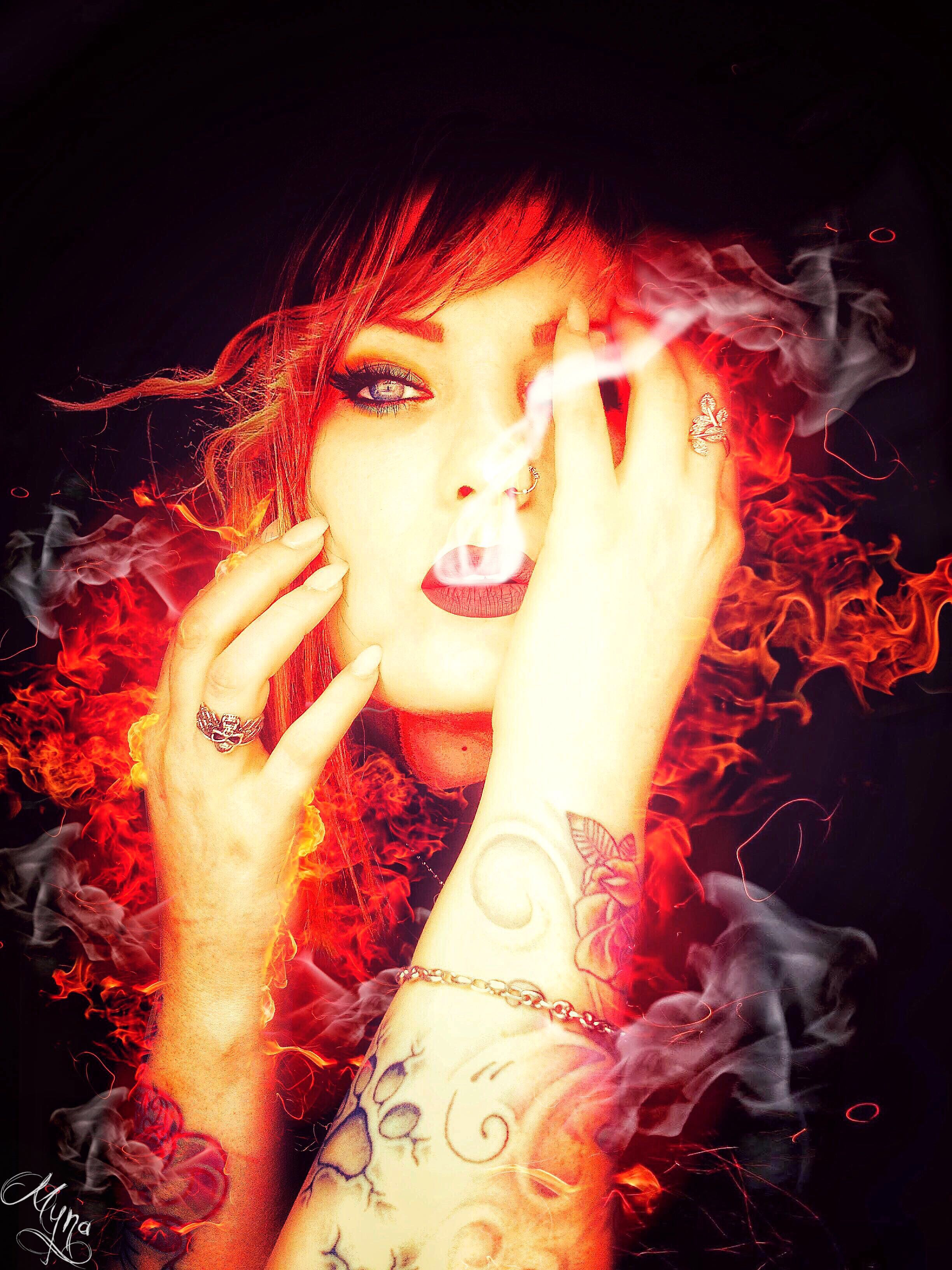 ┈┈┈┈┈┈┈┈┈┈┈┈┈┈┈┈┈┈┈┈
A groan of tedium escapes me
Startling the fearful
Is this a test? It has to be
Otherwise I can't go on
Draining patience, drain vitality
This paranoid, paralyzed vampire act's a little old… But I'm still right here
Giving blood, keeping faith
And I'm still right here.
But I'm still right here
Giving blood, keeping faith
And I'm still right here.
Wait it out
Gonna wait it out
Be patient…🎶 [ Tool: « The Patient » ]
┈┈┈┈┈┈┈┈┈┈┈┈┈┈┈┈┈┈┈┈
┈┈┈┈┈┈┈┈┈┈┈┈┈┈┈┈┈┈┈┈
Since were feeling so anesthetized
In our comfort zone
Reminds me of the second time
That I followed you home
We're running out of alibi's
On the second of may
Reminds me of the summertime
On this winters day
See you at the bitter end…🎶 [ Placebo: « The Bitter End » ]
┈┈┈┈┈┈┈┈┈┈┈┈┈┈┈┈┈┈┈┈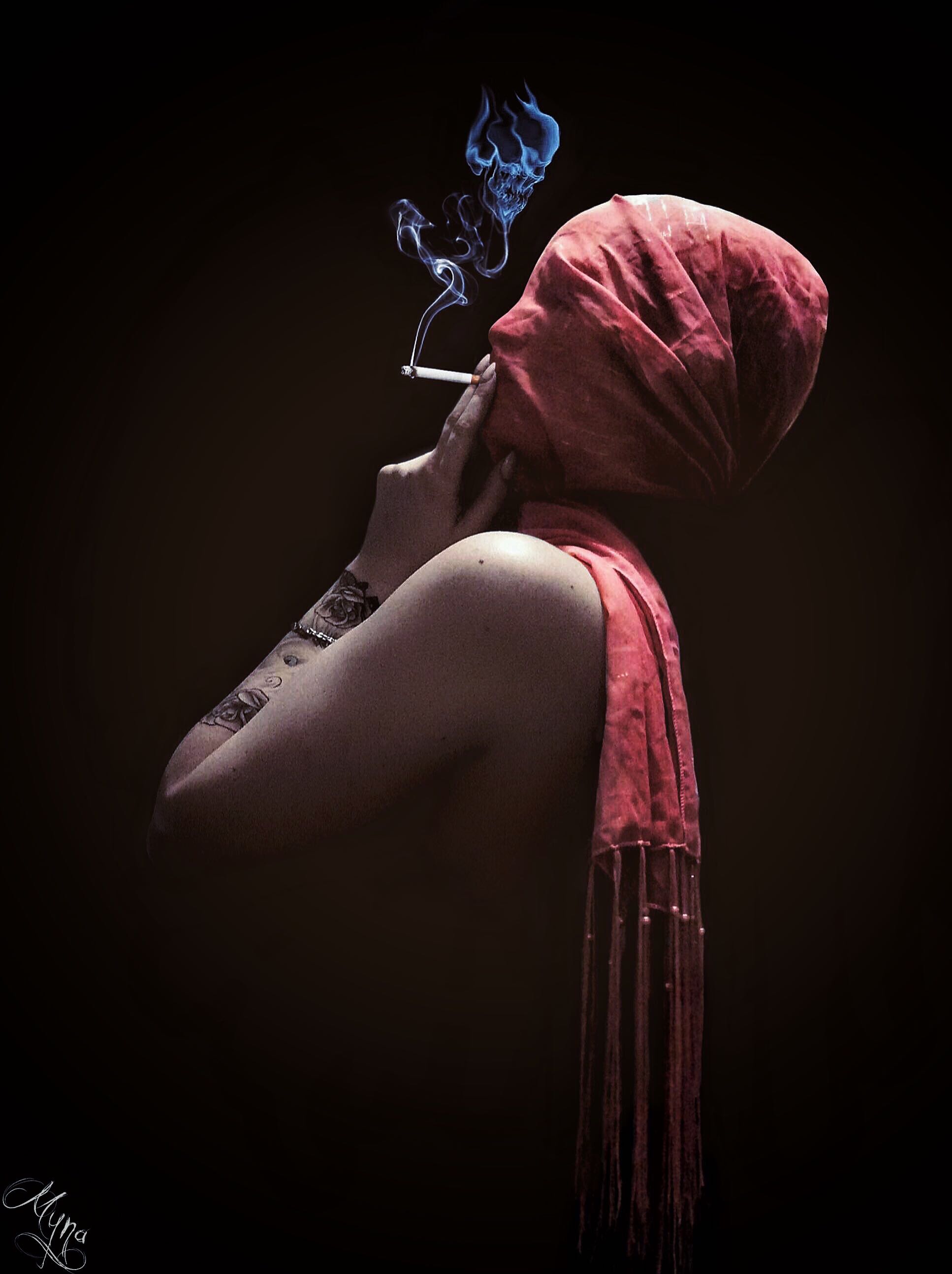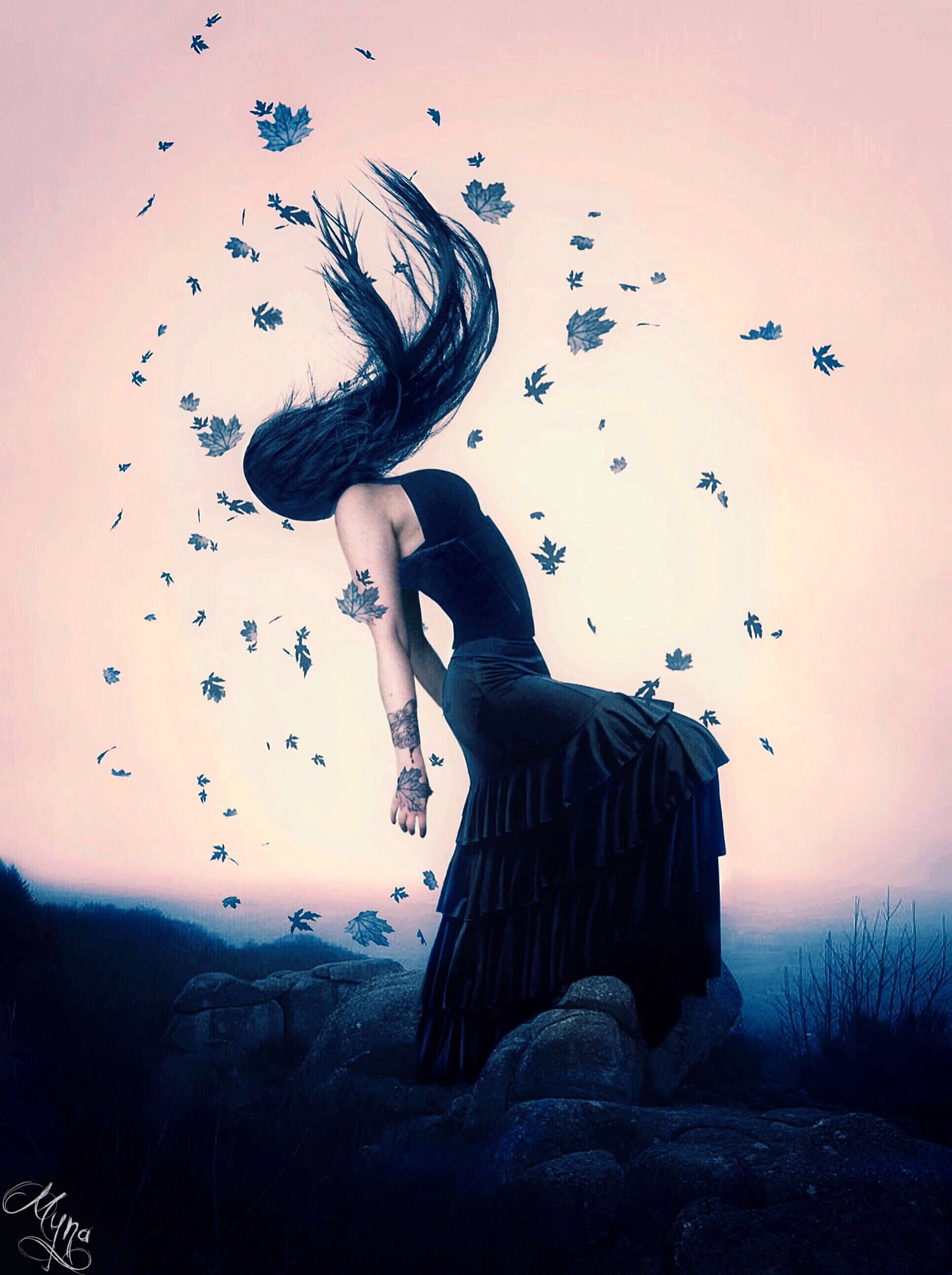 ┈┈┈┈┈┈┈┈┈┈┈┈┈┈┈┈┈┈┈┈
Love's the funeral of hearts
An ode for cruelty
When angels cry blood
On flowers of evil in bloom
The funeral of hearts
And a plea for mercy
When love is a gun
Separating me from you…🎶
[ HIM: « The Funeral Of Hearts » ]
┈┈┈┈┈┈┈┈┈┈┈┈┈┈┈┈┈┈┈┈
┈┈┈┈┈┈┈┈┈┈┈┈┈┈┈┈┈┈┈┈
Sweet dreams are made of this
Who am I to disagree
Travel the world and the seven seas
Everybody looking for something
Some of them want to use you
Some of them want to get used by you
Some of them want to abuse you
Some of them want to be abused…🎶
[ Marilyn Manson: « Sweet Dreams » ]
┈┈┈┈┈┈┈┈┈┈┈┈┈┈┈┈┈┈┈┈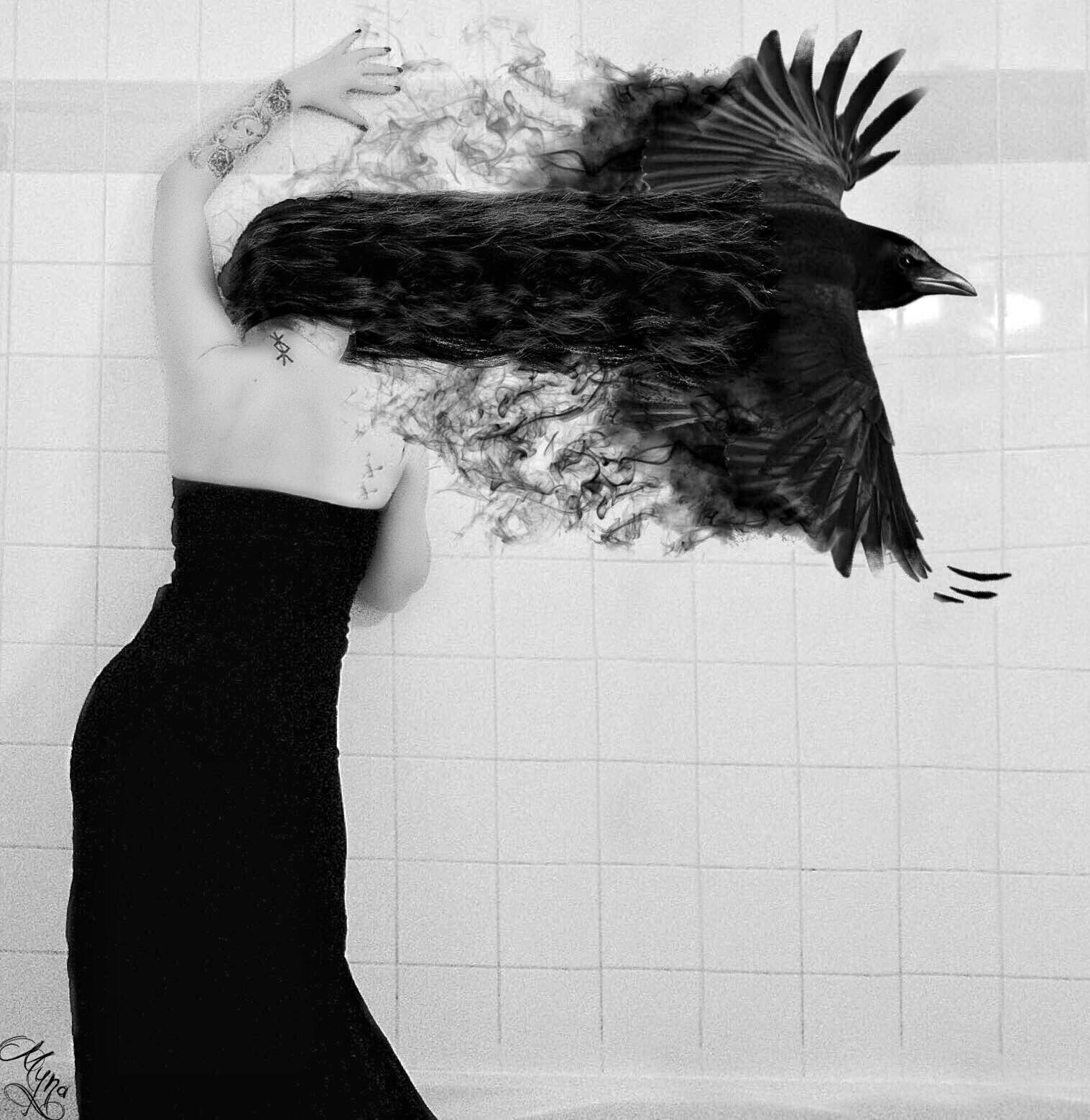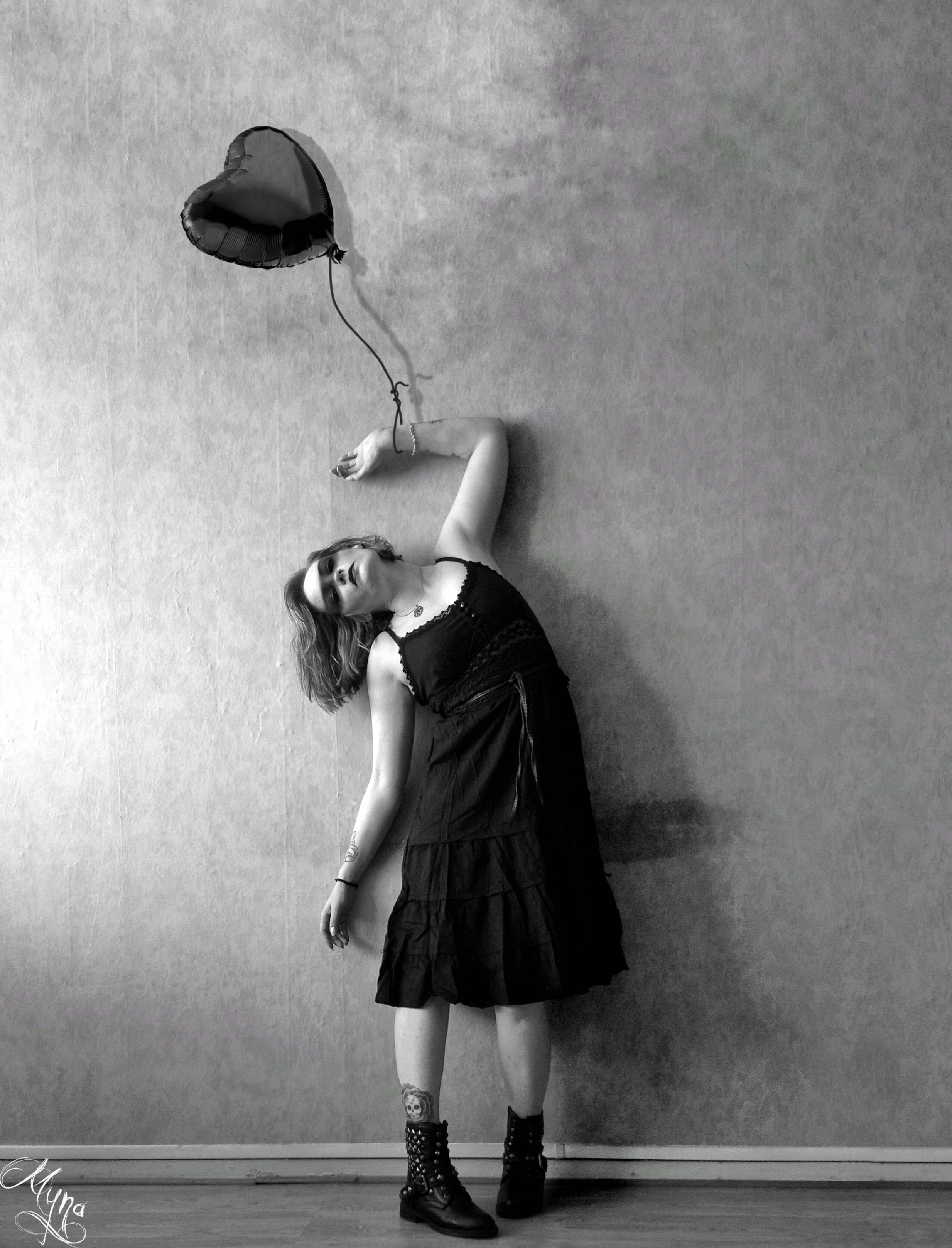 1/3 Séries Petit Coeur Noir.
┈┈┈┈┈┈┈┈┈┈┈┈┈┈┈┈┈┈┈┈
Love me forever, or not at all
End of our tether, backs to the wall
You give me your hand, don't you ever ask why
Promise me nothing, live 'til we die
Everything changes, it all stay the same
Everyone guilty, no one to blame
Every way out, brings you back to the start
Everyone dies to break somebody's heart…🎶
[ Motörhead: « Love Me Forever » ]
┈┈┈┈┈┈┈┈┈┈┈┈┈┈┈┈┈┈┈┈
1/3 Séries Ange déchu.
┈┈┈┈┈┈┈┈┈┈┈┈┈┈┈┈┈┈┈┈
Carry on my wayward son
For there'll be peace when you are done
Lay your weary head to rest
Don't you cry no more…
[ Kansas: « Carry On My Wayward Son » ]
┈┈┈┈┈┈┈┈┈┈┈┈┈┈┈┈┈┈┈┈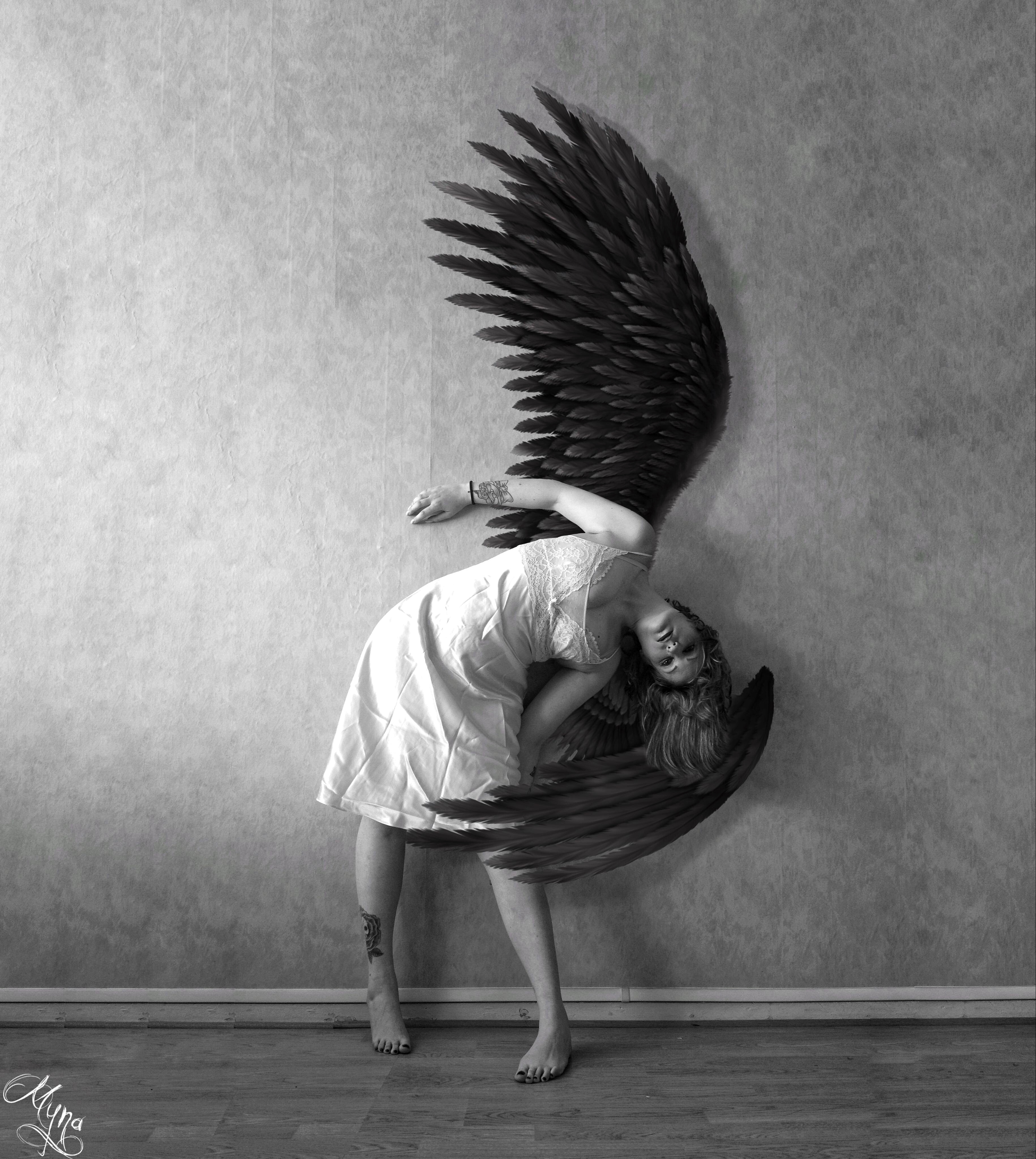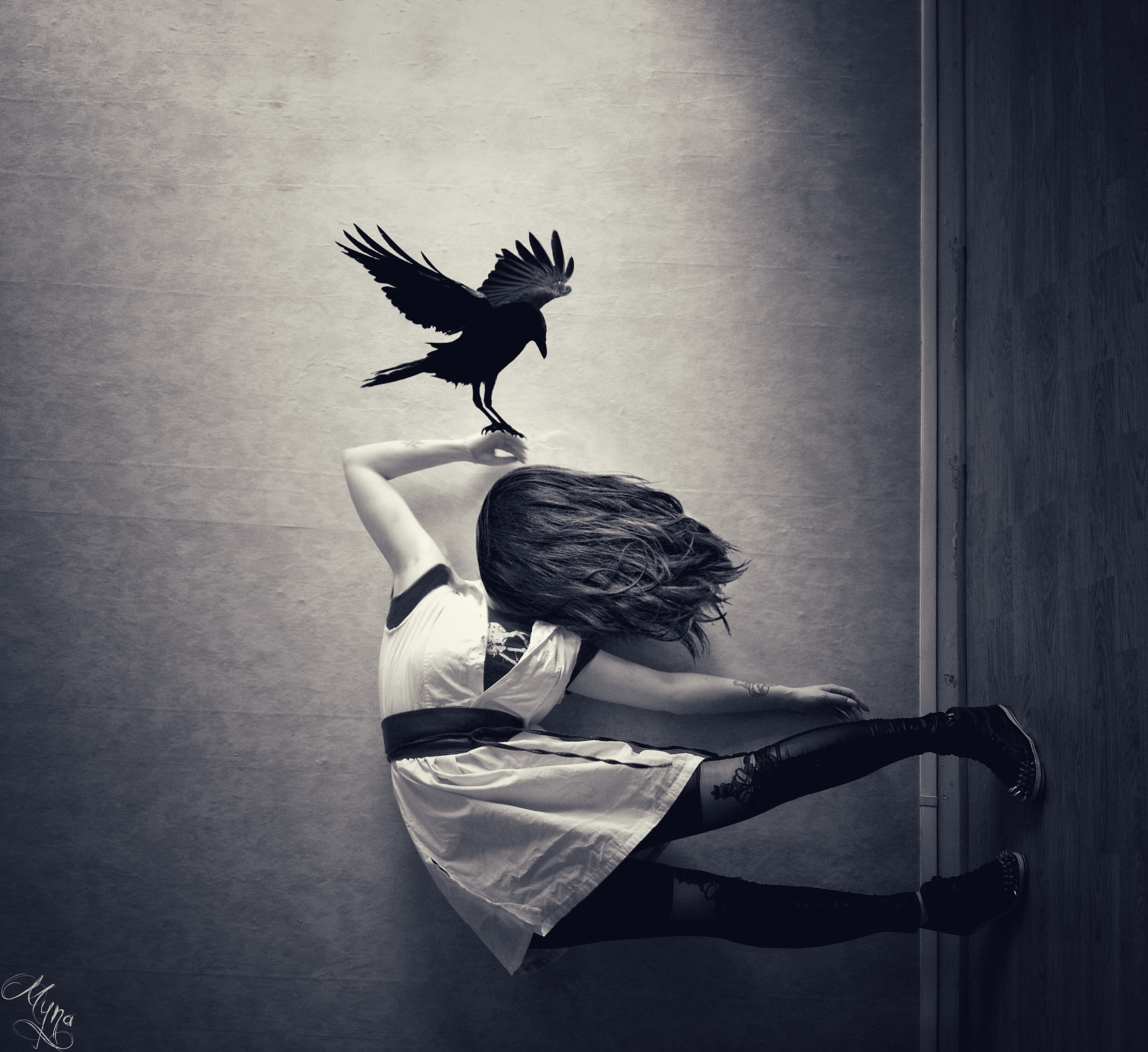 3/3 Séries Le Corbeau.
┈┈┈┈┈┈┈┈┈┈┈┈┈┈┈┈┈┈┈┈
You walk on like a woman in suffering
Won't even bother now, to tell me why
You come alone, letting all of us savor the moment
Leaving me broken, another time
You come on like a blood stained hurricane
Leave me alone, let me be this time
You carry on like a holy man pushing redemption
I don't want to mention, the reason I know
That I am stricken and can't let you go
When the heart is cold there's no hope
And we know
That I am crippled by all that you've done
Into the abyss will I run…🎶 [ Disturbed: « Stricken » ]
┈┈┈┈┈┈┈┈┈┈┈┈┈┈┈┈┈┈┈┈

3/3 Séries Mi Ange, Mi Démon.
┈┈┈┈┈┈┈┈┈┈┈┈┈┈┈┈┈┈┈┈
This world will never be
What I expected
And if I don't belong
Who would have guessed it?
I will not leave alone
Everything that I own
To make you feel like it's not too late
It's never too late
Even if I say
It'll be alright
Still I hear you say
You want to end your life
Now and again we try
To just stay alive
Maybe we'll turn it all around
'Cause it's not too late
It's never too late…🎶 [ Three Days Grace: « Never Too Late » ]
┈┈┈┈┈┈┈┈┈┈┈┈┈┈┈┈┈┈┈┈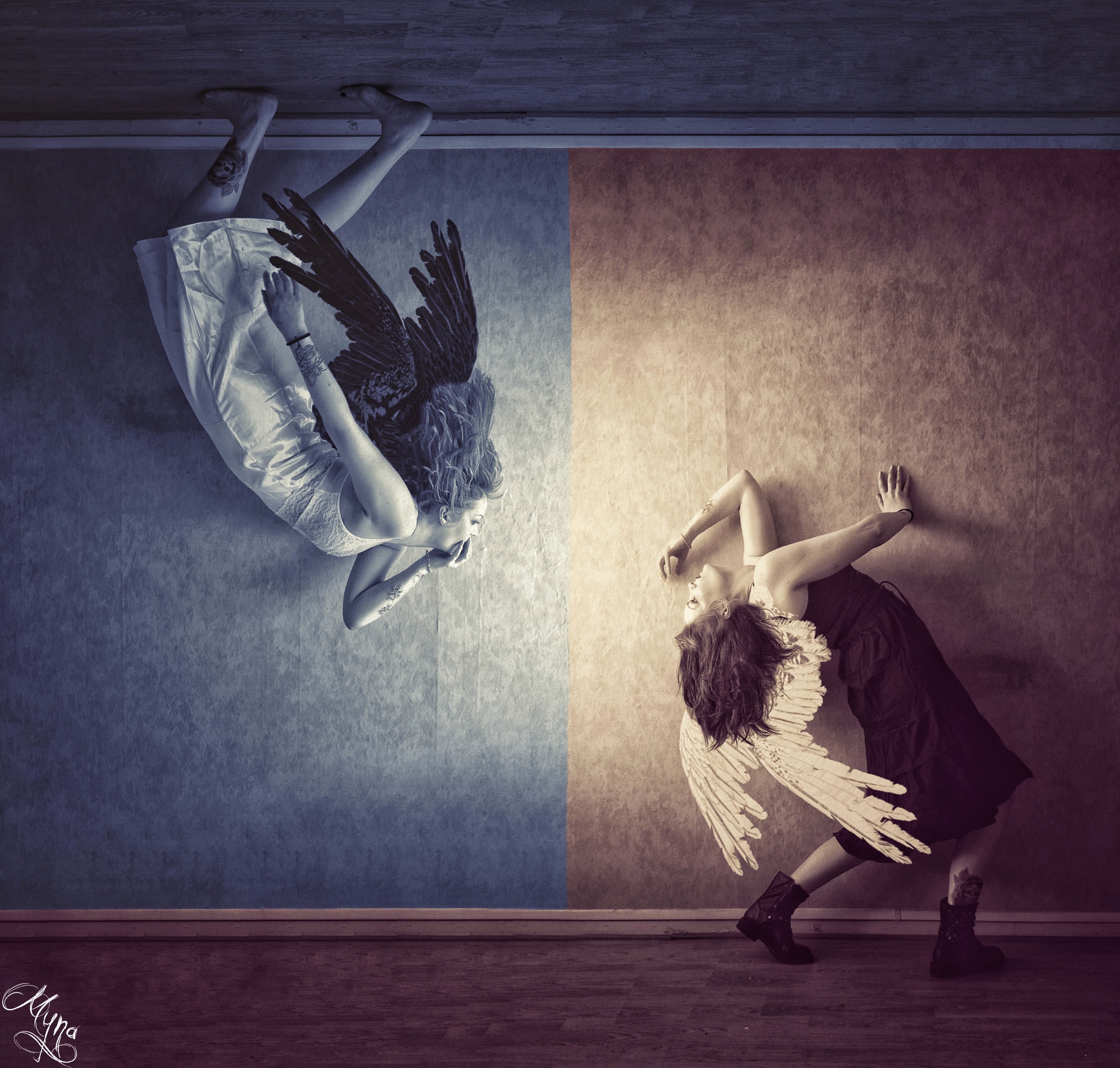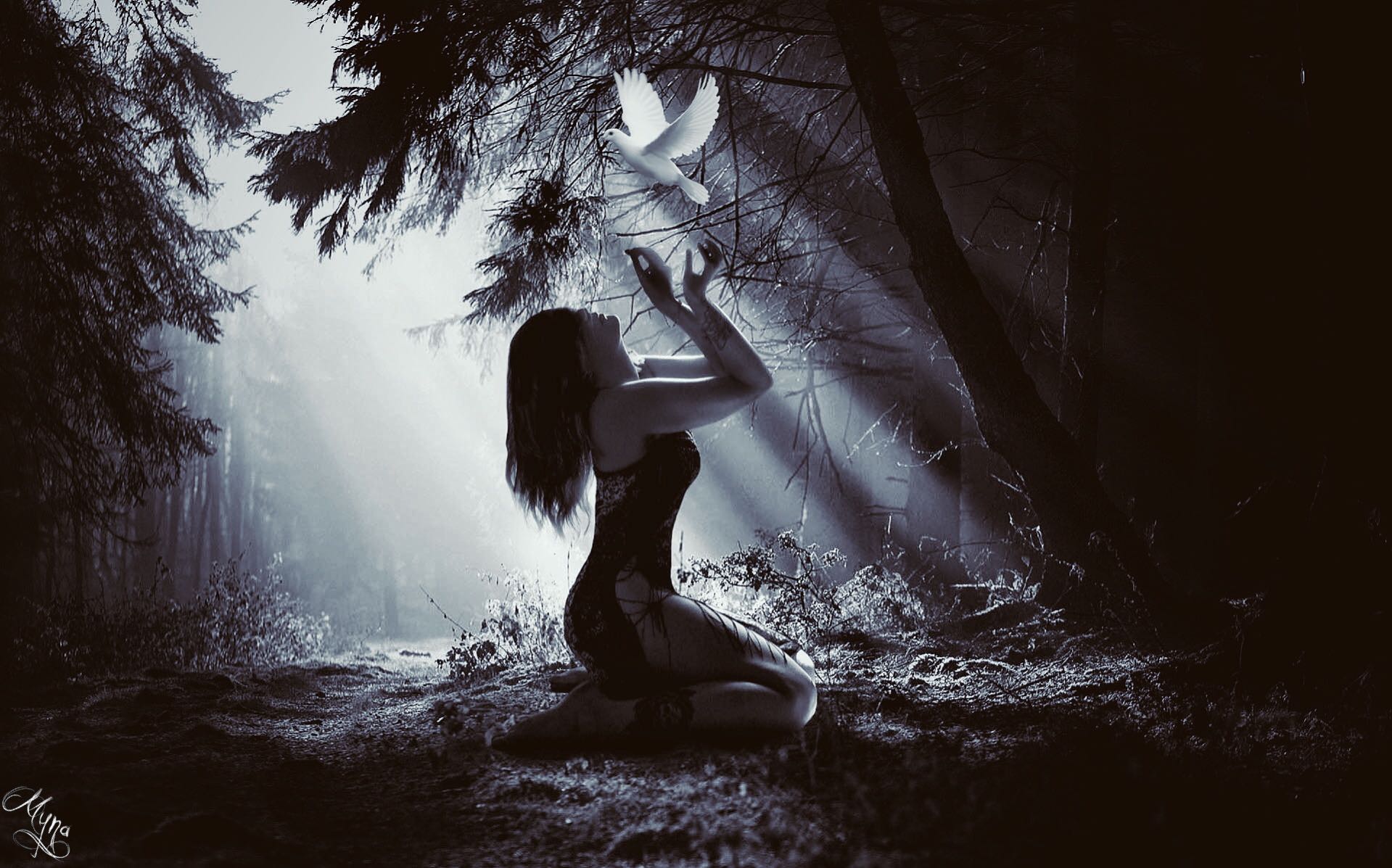 ┈┈┈┈┈┈┈┈┈┈┈┈┈┈┈┈┈┈┈┈
So, so you think you can tell
Heaven from hell
Blue skies from pain
Can you tell a green field
From a cold steel rail?
A smile from a veil?
Do you think you can tell?…🎶 [ Pink Floyd: « Wish You Were Here »]
┈┈┈┈┈┈┈┈┈┈┈┈┈┈┈┈┈┈┈┈
┈┈┈┈┈┈┈┈┈┈┈┈┈┈┈┈┈┈┈┈
Nothing can save me now
It's what I believe
The slit in the sky when you left
Is all I see.
Nothing to sing about
I've bared all my leaves
No vision of dreams about you
Came true for me.
Cut through
This razor wire
And died on your heart
Writhe 'till the end…🎶 [ Deftones: « Hearts / Wires » ]
┈┈┈┈┈┈┈┈┈┈┈┈┈┈┈┈┈┈┈┈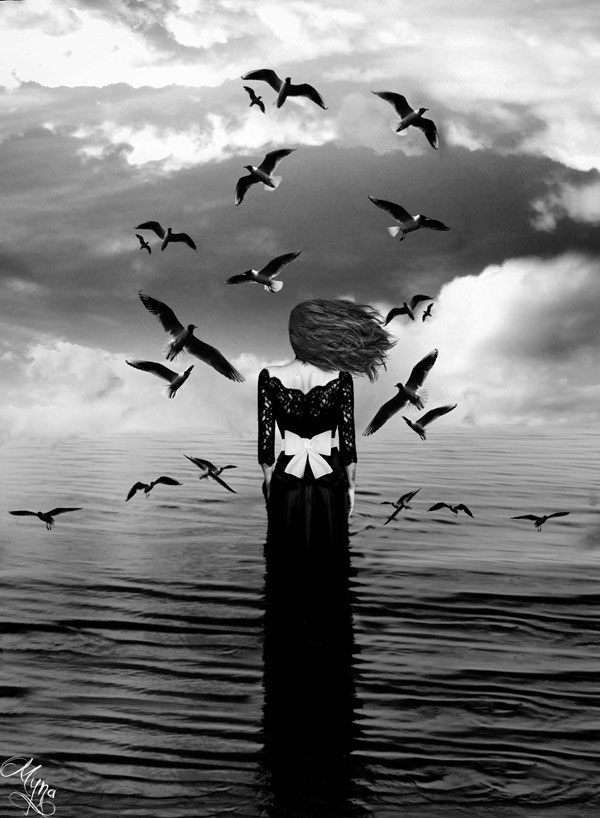 Si vous aussi vous souhaitez être à l'honneur sur nos Articles de Presse, contactez-nous par mail à l'adresse info@bclabel.fr